Vehicle Fire Randsburg Mojave Rd.
California City Fire Department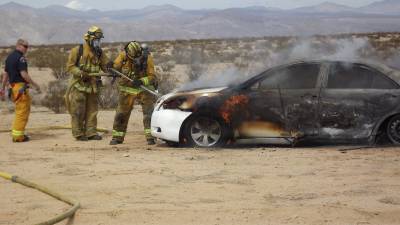 At 12:42 PM on Thursday March 28th, California City Fire Department responded for a vehicle fire on Twenty Mule Team road, just north of Ransburg-Mojave Road. Upon arrival they found a fully involved vehicle with no driver. The fire was quickly extinguished once crews arrived and no injuries were reported. The fire was contained and there was no extension to the wildland. The cause of the fire is still under investigation.
Chief Armstrong
By accepting you will be accessing a service provided by a third-party external to https://www.calcityfire.us/