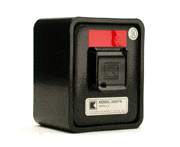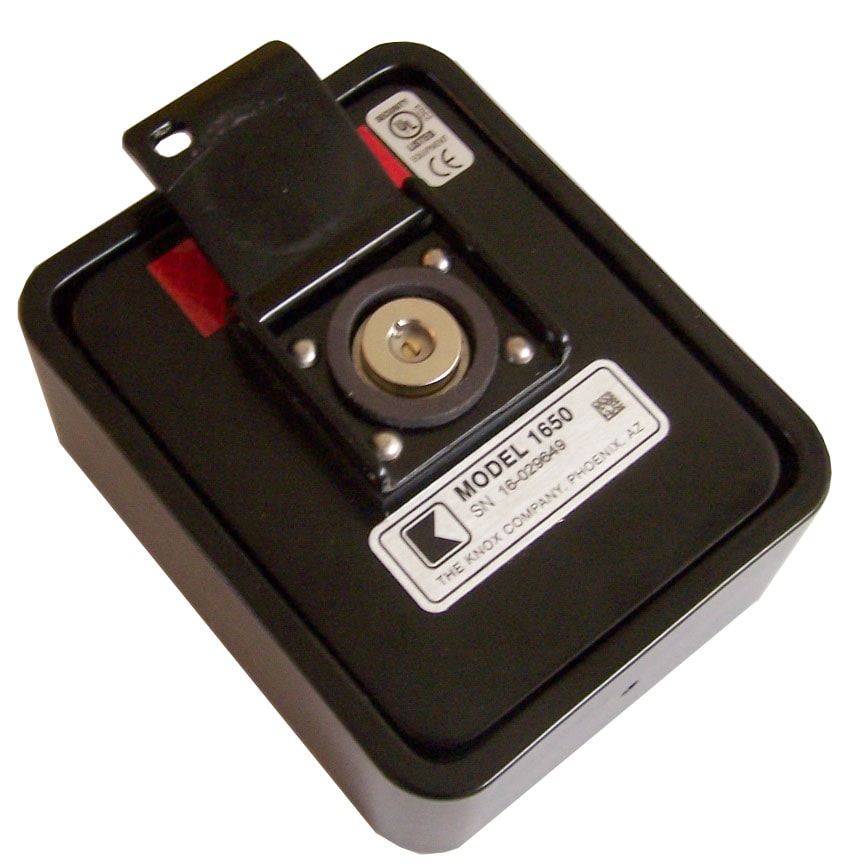 Order directly On-Line at 
https://www.knoxbox.com/
 , there is no longer an authorization form and all orders are done at the Knox Box website. 
 Provides, local Fire Department personnel a means of rapid entry into a structure.  Provides a decrease in potential property damage loss.     
History
Emergencies occur without notice and include, but are not limited to, fires, medical aid, hazardous conditions, public service, and false alarms.  The local emergency services have an obligation to respond, investigate and provide assistance to mitigate the situation. 
Structures within the local jurisdiction are prone to the fore mention conditions.  Structures equipped with a KNOX-BOX provide personnel with a method of rapid entry, allowing them to determine the source of the incident and initiate the mitigation process at an earlier time frame.  Occupant information can also be secured within the cabinet providing valuable vital, specialized information to emergency personnel.
Fire Department personnel can also face other challenges requiring security of vital equipment.  Designated structures may be equipped with fire department connections (FDC) enabling the fire department to provide water supply to sprinkler systems and stand pipes.  In some cases, these connections have been rendered out of service due to debris being placed in the connections.  Auxiliary Knox Equipment is available to provide protection to the FDC.  Equipment would allow for Rapid access for the fire department to supply water to these safety systems. 
During the course of an incident, emergency personnel may be required to use forced entry to gain access to a structure.  During this process, the potential for property damage and injury to personnel is present. 
Installation of Knox-Box is a money-saving program.     
Considerations for installation of Knox Rapid Entry System
Installation cost is paid by the property owner.

Reduce potential emergency personnel injuries.

Access by Local Fire Personnel ONLY.

Secure equipment, UL listed.
Requirements
The California Fire Code authorizes the use of a Key Box system.

New construction of commercial structures shall be equipped with an approved Knox Rapid Entry System.

Remolding/Retrofit of existing commercial property shall require installation of Knox Rapid Entry System.

Occupants of new commercial occupancies are required to install an approved Knox Box.   

Knox Box type shall be determined by the Fire Department based on occupancy type.

Structures equipped with FDC (Fire Department Connection) enabling water delivery to sprinkler systems and stand pipes.
Installation
KNOX Box is structure-specific and determined by the California City Fire Department.  In most cases, the KNOX 3200 series box is the preferred unit. 

Installation location shall be approved and determined by Fire Department.
Installation is the responsibility of the building owner

Secure the KNOX Box to a solid wall, beam or post.

The Knox Box must be mounted on the exterior of a structure at a height of five (5) feet from the ground to the bottom of the box.

The Knox Box must be mounted in a location that is clear of natural and man-made obstructions.

Once mounted, the Fire Department will verify keys to be placed in the box and secure the Knox Box door.
Ordering
Select "California" then "California City Fire Dept" in the dropdown. 

Once the Knox Box arrives, contact the California City Fire Department regarding installation location and procedure.
Note:
  The California City Fire Department is not responsible for processing order forms or receiving products.  
Questions
     If any questions regarding the requirements for the Knox Rapid Entry Box, contact the California City Fire Department at 760 373-4841 during regular business hours.